Hey innsiders! How is everything going?
Now that the good weather is finally here and summer is around the corner you would probably
want to rest, have fun, breathe some clean air and enjoy the sun before it burns like hell.
If you are going to stay in Madrid this summer and you think that the Retiro Gardens are too crowded
for you, keep reading and you will find out three places besides our residences rooftops where you can
enjoy your stay.
The best things about this places is that are obviously for free, but also  easy to find and far from the center noises.
Parque del Capricho (Whim Park)
It's a classic for Madrid lovers but not everybody knows it, even
most of the people from here don't even know this amazing place.
This gardens are located in Alameda de Osuna neighborhood, in
Barajas' district. You should go in spring, it's beautiful!!
Quinta de los Molinos
So close to Parque del Capricho, in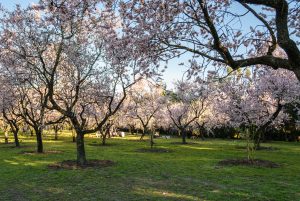 San Blas neighborhood, it's also amazing in spring because
of the almond flowers. Everythig turns into pink colors. At sunset is also perfect!
If you go at sunrise it will probably be amazing too cause there will not be anyone.
Yopu can also see tons of different trees such as olive and fig trees, pines and eucalyptus.
Parque Lineal del Manzanares.
Is located close to the Manzanares river as it name says, from the M30 road to the end of Jarama river.
It has a natural archaeological deposit and it's one of the most unknown places for locals.
Cerro del Tío Pío o Parque de las Siete Tetas
This place it's called Seven Boobs Park by the locals because it has seven little hills all over it.
The people say that is one of the best places in the capital to see the sunset. Is located in Vallecas and
everybody loves it!
Hope yo go visit this places soon!
I bet you're going to love them!
Our regards,
MCI.