Whether you're into gastronomy, music, art, fashion, history, sports or partying, Madrid has it ALL! Welcome to the coolest city in Spain, where you'll feel like you belong from the first day. From authentic restaurants in the centre, to the biggest fashion shops in Gran Vía or Calle Serrano. Every neighborhood has its own character. Hereby a list of the 10 must-sees in Madrid, #innsider:
Parque del buen Retiro y el Palacio de Cristal
The name of this park can be translated as 'The Retreat', and that's what it is… Curious #innsider? After you have been here, you will come here every week to relax and enjoy all the things you can do here, such as walk through the formal gardens, rent a paddle boat on the Estanque lakes or have a drink at one of the cafes. 'Life is so much easier when you just relax..'
Opening hours:   06:00 AM – 10:00/12:00 PM (depending on the season)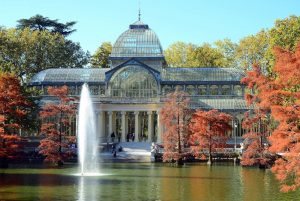 Puerta del Sol
This public square is the true centre of Madrid, the 'kilometre zero'. Together with restaurants, shops, fountains, statues and a lot of people. This crowded place is the best to taste Madrid's life, because a lot of bars and nightclubs are situated in Sol and every day you find different street performers. If you don't know where to go on New Years Eve, celebrate midnight with eating twelve grapes with all the Spanish people, which is a tradition.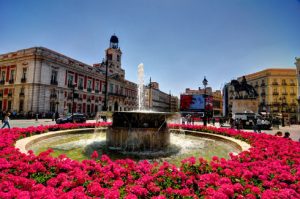 Plaza Mayor
Near to Puerta del Sol, there is Plaza Mayor. Bars and restaurants surround this must-experience square and multiple street performers plant their feet here to entertain. Have a drink before a night out or enjoy people-watching. 'People are the best show in the world. And you don't even pay for the ticket' #internationalfamily
Palacio Real
The largest royal palace in Western Europa with a total of 3.000 rooms, only some of which are open to the public. Unfortunately, the Royal Family doesn't live in the palace, but on the outskirts of Madrid. So the palace is only used for state ceremonies. If you aren't interested in touring the inside of the palace, walk around and rest your feet in one of the two on-site Sabatini Gardens. And important: if you want to beat the crowds, make sure to get there early! It's worth it!
Price:                   11,00 euros
Opening hours:   10:00 AM – 06:00 PM/08:00 PM (depending on the season)
Catedral de la Almudena
This cathedral is a Catholic church and worth visiting. It is beautiful from the outside and inside, with chapels and statues of contemporary artists, from historical revivals to «pop-art» decor. 'Old places have soul, discover it..'
Opening hours:   10:00 AM – 14:30 AM from Monday to Saturday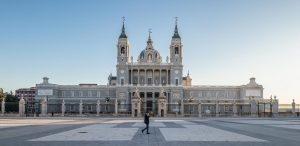 Templo de Debod @ Parque del Oeste
An ancient Egyptian temple, dating back to the 2nd century BC, which was dismantled and rebuilt back in Madrid, in Parque del Oeste near the Royal Palace. The park includes a cable car and a rose garden and is open 24 hours a day. For a chill day, this is the place to be #innsider.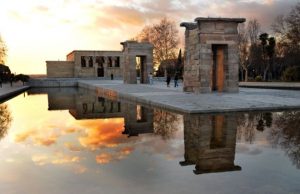 Museo del Prado
An art gallery and a museum that features one of the best collections of European art starting from the 12th century to the 19th century, with the single best collection of Spanish art, also named as the National Museum of Paintings and Sculptures. Try to visit during the museum's free hours (usually the last two hours of the evening). 'Art is anything you can get away with..'
Price:                   15,00 euros
Opening hours:   09:00 AM – 08:00 PM from Monday to Saturday
10:00 AM – 07:00 PM on Sundays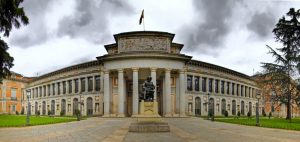 Mercado de San Antón
Right outside Plaza Mayor you'll find this covered market with not only food! It has all the authentic Spanish snacks you love spread over 33 stalls. Such as homemade sangria, ready-to-eat tapas and fresh seafood to eat straight ahead OR you can pick up the ingredients you want for a later dinner. Moreover this market has exhibitions, music, a gastronomic library, a florist's shop and a design shop. Bring some cash; because you can't pay by card everywhere. Come and enjoy this cool atmosphere with other #innsiders!!!
Opening hours:   10:00 AM – 12:00 PM from Sunday to Wednesday
10:00 AM – 02:00 AM from Thursday to Saturday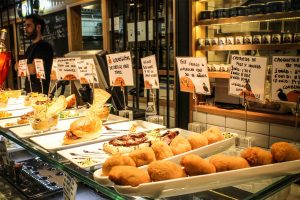 Mercado del Rastro
This is one of Spain's most popular flea markets, dating back to the 15th century. The streets are lined with hundreds of merchants selling everything from kitschy souvenirs to antiques, to leather hand-stitched bags, second-hand clothing and jewelry. The live music gives the market a cool atmosphere, makes you want to go here!
Opening hours:   09:00 AM – 03:00 PM on Sundays and public holidays
Churros @ Chocolatería san Ginés
The best things in life are sweet, so this is the place to go! This café serves the BEST hot chocolate and churros since 1894.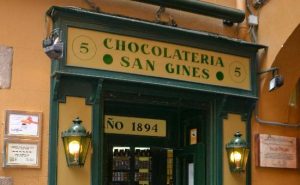 So which must-see are you going to visit first #innsider? Welcome INN Madrid. The place you'll never forget..