You're living abroad.. Nobody is telling you what to do.. Okay, except for your university.. But that doesn't mean that you can relax every day. Time for exercise #innsiders! You won't have an excuse that you don't know what to do with this list of options:
Gym
Of course, there are A LOT of options to go to the gym in Madrid. I choose one, which I think is the best combination of price and quality; it's called Fit UP. There are three different subscriptions:
– 2gether: If you don't like training on your own, you can invite whomever you want to train together for €25,00 per month + €40,00 enrolment
– Monthly: Enjoy the installations with no limit on activities for €26,00 per month + €35,00 enrolment
– Trimestral: Do you want to train but don't want to be attached to the subscription for too long, you pay €72,00 for the trimester + €29,00 enrolment
Or you have the option for a daily pass for €8,00
Centers:
– FITUP Villa de Vallecas (Metro 1 (blue) Villa de Vallecas)
– FITUP Chamberí (Metro 1 (blue) Iglesia)
– FITUP Mercado San Miguel (Metro 1 (blue) Tirso de Molina/5 (green) Opera)
More info: http://www.fitupweb.es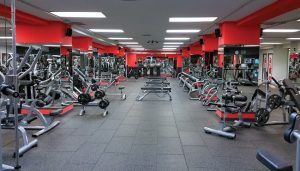 Running
For running Madrid is a perfect place. There are a lot of parks, such as Parque del Buen Retiro, Parque del Oeste and Madrid Río, big enough to run a few kilometres. And the good thing, you will never be alone! Every day you will find here a lot of runners or people who practice another sport. If you want to have a break you can look for a bench and enjoy beautiful and special spots in the parks.
If you like to run in a class, you have the option to join the #MiCasaInn #ClubdeRunninn, which will take place every month, we will keep you updated! You also have the option to join a running club, such as Metropolitan Running Club with 6 different routes or Nike + Run Club Madrid with clubs every Tuesday, Thursday and Saturday
More info: https://clubmetropolitan.net/actividad/running-club, https://www.facebook.com/nikerunclubmadrid/timeline?ref=page_internal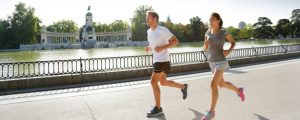 Football
Every once or twice a month #MiCasaInn organises a #FootballLeague, because we care about your well being #innsider. Let's train and have fun together FOR FREE! Autumn is already in Madrid and we are going to warm up on the fields!!! It takes place in Polideportivo Pradillo, day and time will depend, so keep in touch!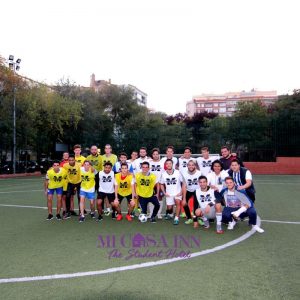 Yoga
Yoga is HOT! It helps you to relax and disconnect from the daily doses of stress.. Yoga helps to keep your body fit, do not forget that summer will come back! #Yoginnsiders, we are waiting for you at AYOGA! This school is one of the best options in Madrid. Monthly #MiCasaInn has a FREE Yoga Class, but if that date doesn't work for you, you can also go there yourself for a trial lesson, or weekly lessons.
More info: http://ayoga.es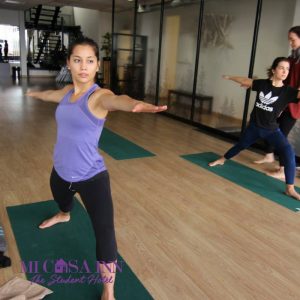 Walking
Some people would think: walking? Yes, walking, it's one of the best sports. Because it helps you to maintain a healthy weight, it prevents or manages various conditions, it strengthens your bones and muscles, it improves your mood and it improves your balance and coordination. Enough reasons right #innsider? Where are you waiting for.. Quit taking the metro to every place you and START WALKING! I don't have to give you any routes, because every street in Madrid is worth walking..